Product Details
Specifications
PRODUCT CARE
Product Details
BIDOO™ is the game changer of portable bidets. It is armed with an array of talents, such as:
- It is a huge joy to squeeze!
- designed with portability in mind
- transforms into a discreet little bottle when needed, to save its user from awkward stares in public.
- It's nozzle is able to fit to most PET bottles out there. Talk about super-adaptability!
Specifications
Weight: 130g
Components: Nozzle, Cap and Bottle. Each set comes with a waterproof bag for storage.
Bag Size: 11cm x 21.5cm
Material: Composite
Colors Available: Aqua, Pebble, Pink Salt
PRODUCT CARE
IMPORTANT INFORMATION:
If you check the inner mouth there is a inner ridge that actually prevents the nozzle from going in too deep, but if it is pushed too hard the nozzle will sink past that part and will get stuck inside the bottle.

A good gauge: The nozzle should have one black band peeking above the bottle mouth when in use, that's enough for it to work well without the problem of getting stuck inside.
If the nozzle gets stuck in the bottle, it can be pulled out using the following method:
Bend the bottle close to the base and feel for the nozzle,

 

Then, use some force to push the nozzle out.
This method will not damage the nozzle at all, however do be careful while pushing it out and do it in a clear unobstructed area with no one in front of you.
BIDOO™ the Universal Bidet
by TAKVA
PROBLEM #1
Soggy Tissues & Weird Stares
As Muslims, we are all familiar with istinja- the Islamic practice of washing ourselves after urinating and defecating. But when you're inside a public toilet cubicle, most of the time you don't have access to water at all. This means that you'd be attempting to fill up a bottle or wet a wad of toilet paper at the sinks before heading to the cubicles… which is an invitation for stares from fellow restroom users.
"Hey, it's better than using dry toilet paper!"
PROBLEM #2
Current portable bidets just aren't good enough.
Automatic bidets are troublesome to charge, and manual bidets simply aren't portable enough, with their long nozzles and large bottles. The smaller ones are not ergonomic enough for easy squeezing and aiming. Worse still, many of them leak if there's water in them… we just simply couldn't find the right one.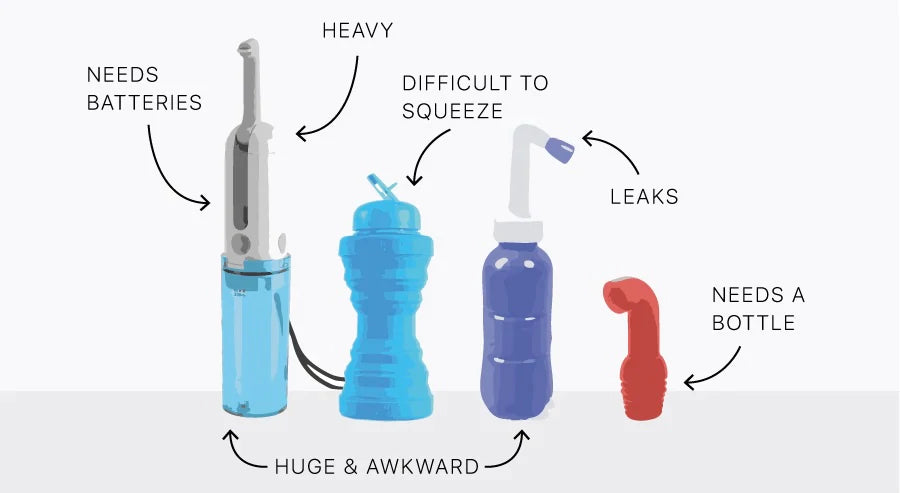 Introducing Bidoo™, The Game Changer of Portable Bidets.
We set out to invent a bidet that would be discreet and portable enough for Muslims to continue to practice their faith and experience the best of bathroom hygiene no matter where they are, without being embarrassed about being scrutinised by others.
EASY SQUEEZE
Ergonomically designed for a comfortable and easy squeeze.
NO LEAKS!
Water-tightness ensures direct access to water at anytime you need.
ULTRA-POCKETABLE
when you need it to be!
A universal plug, bidet-style
So for those times you're really short on space, just pop the Nozzle into your pocket, and you'll have a bidet with you for those emergency moments!
Ergonomically designed for the best squeeze.
We spent months researching and testing the best materials, bottle shapes and nozzle lengths... even down to the angle of spray- so that comfort comes out tops during the entire washing experience.

Seal in your own water source anytime, anywhere.
Say goodbye to filling bidets at the sink in public restrooms while people stare. Every Bidoo™ has its own cap to seal in the water so you can have a water source with you at all times and places.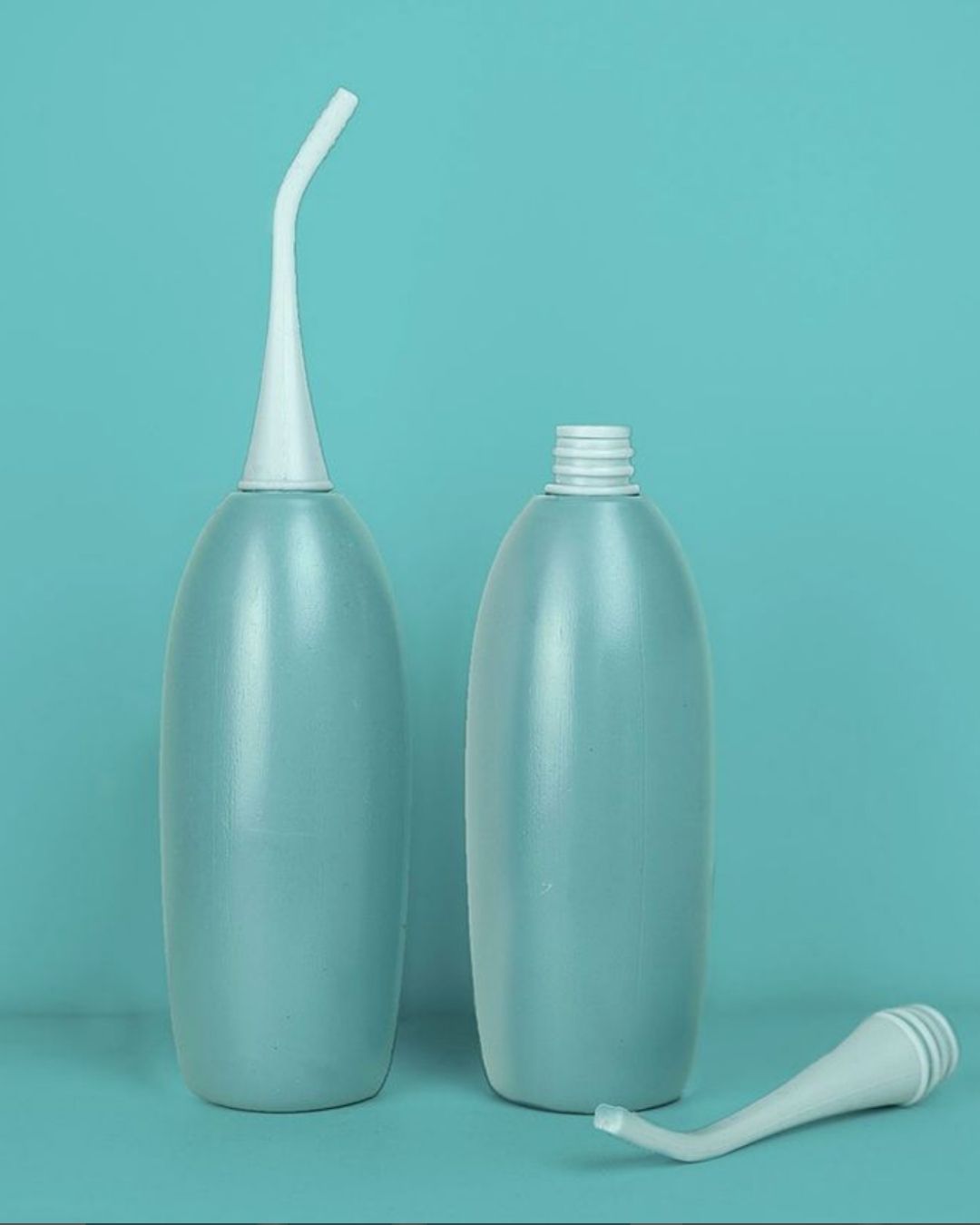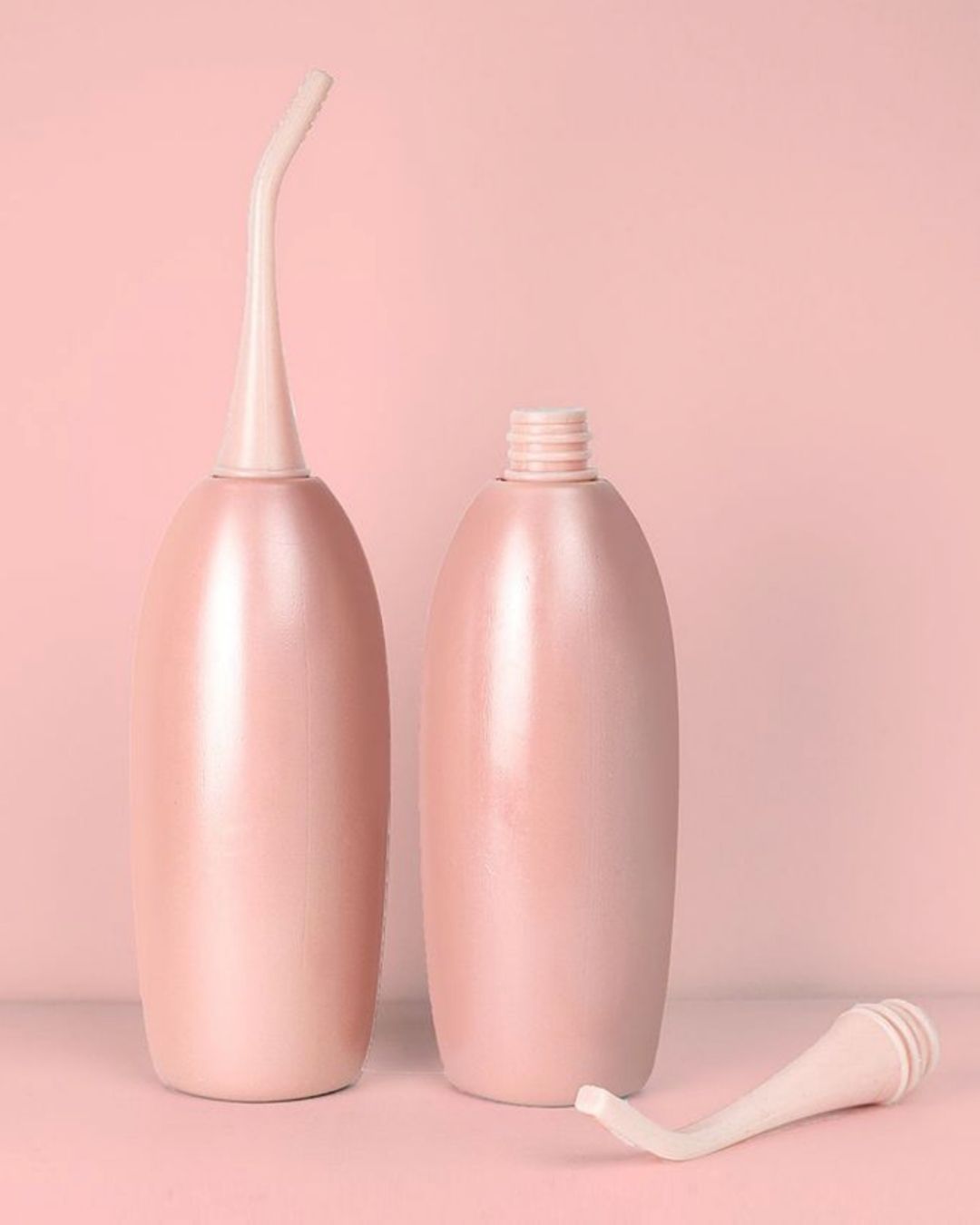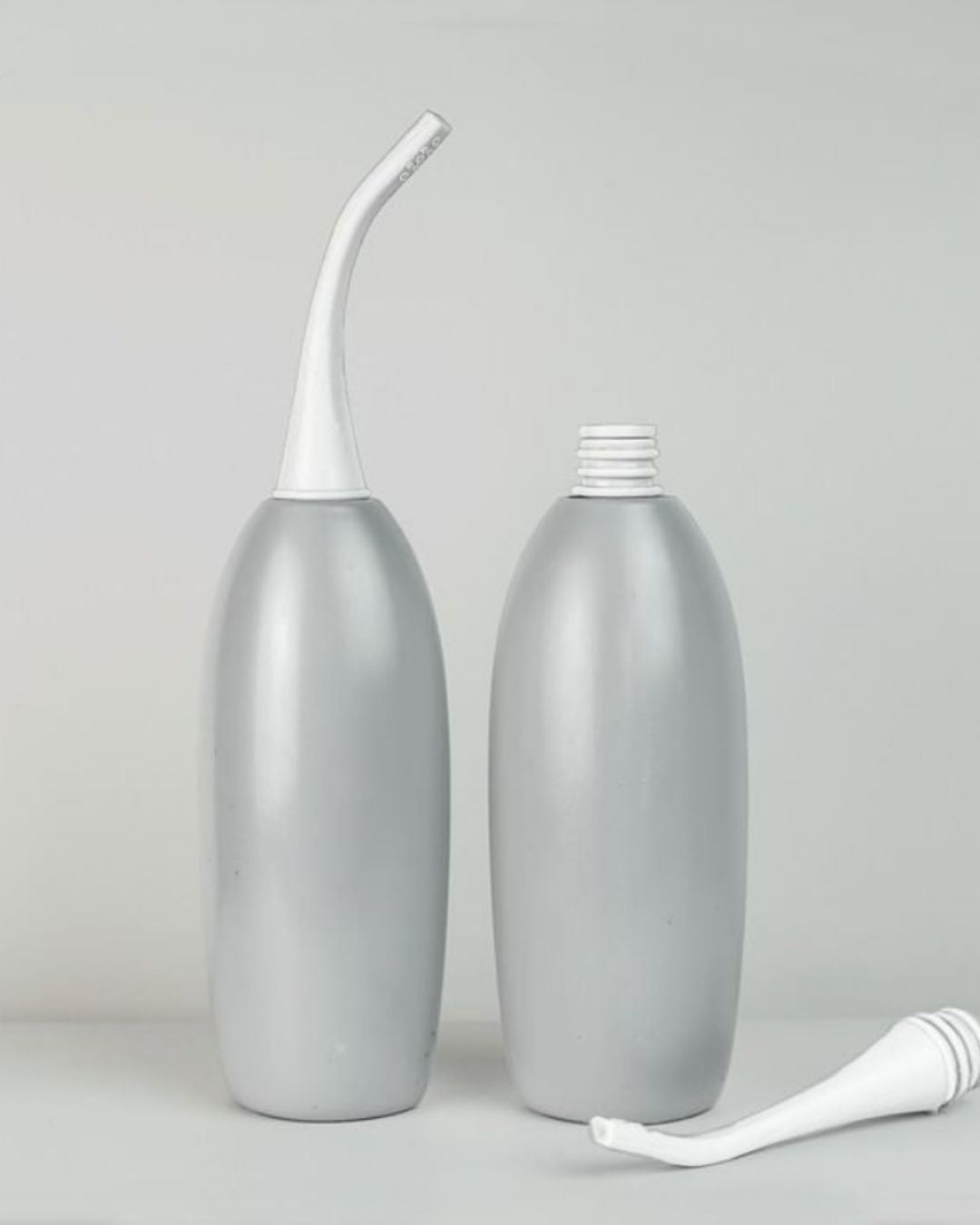 What's in the Box?