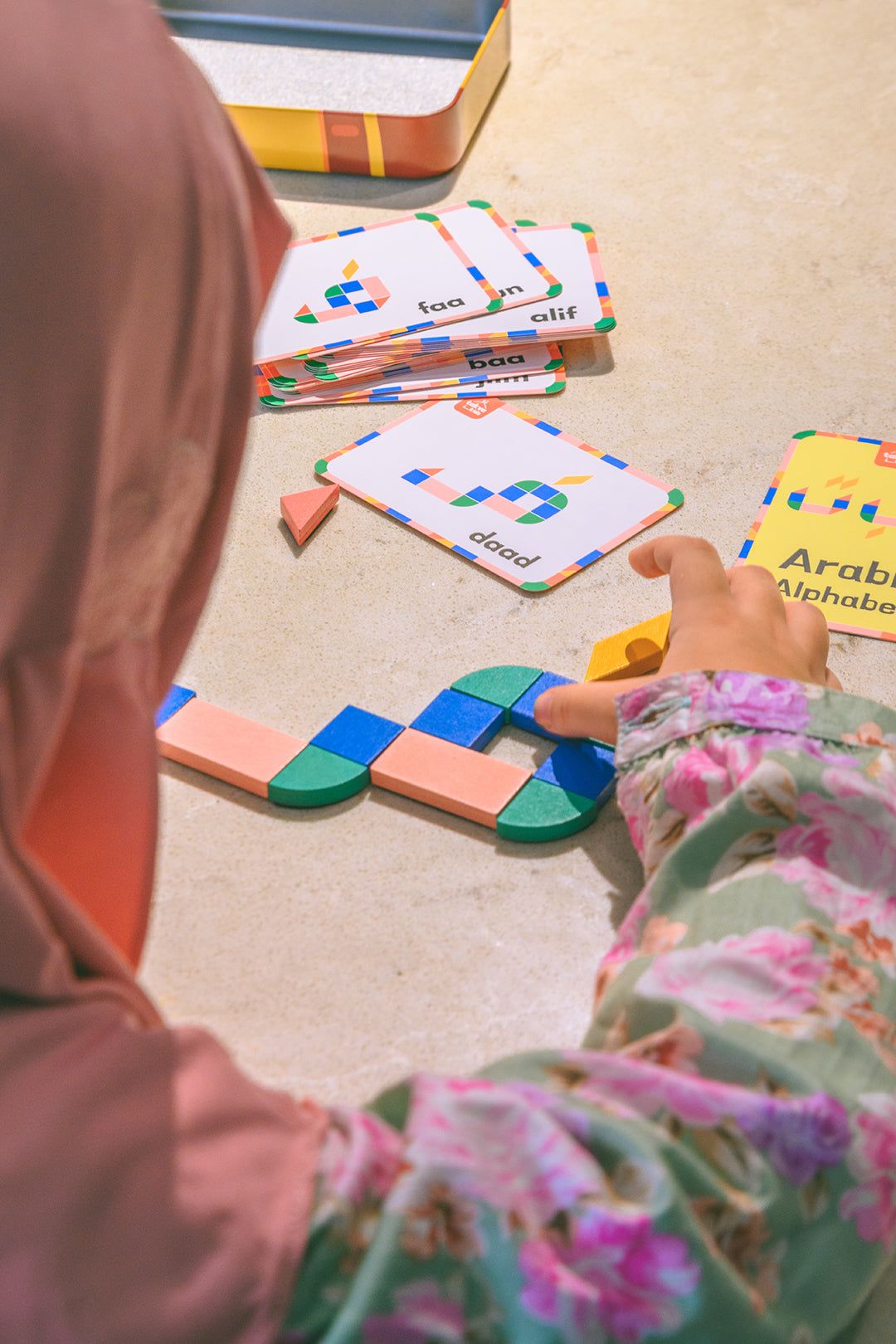 Bringing Fun to Travels
A great, screen-free way to nurture a child's creative mind, and a fun way to teach letters and shapes.

Use the wood shapes to form the pictures shown on the black silhouettes of each card. Then, turn the card over to see if you got it right!

These puzzle games are great to play at home, in restaurants or at parties, but they can also be easily taken along on travel and long trips.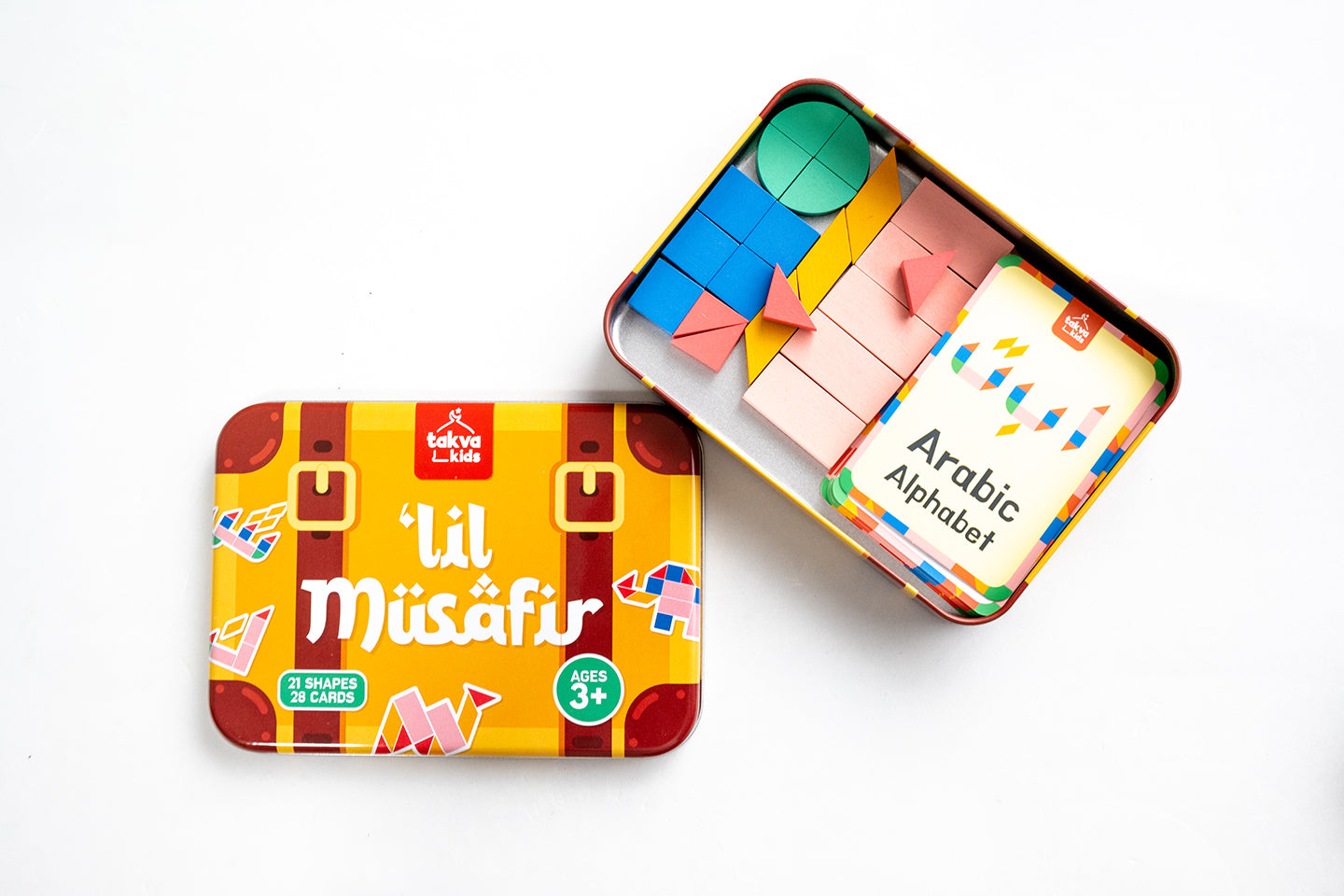 21
wood shapes affixed with magnets
ADD ON SETS FOR MORE CHALLENGES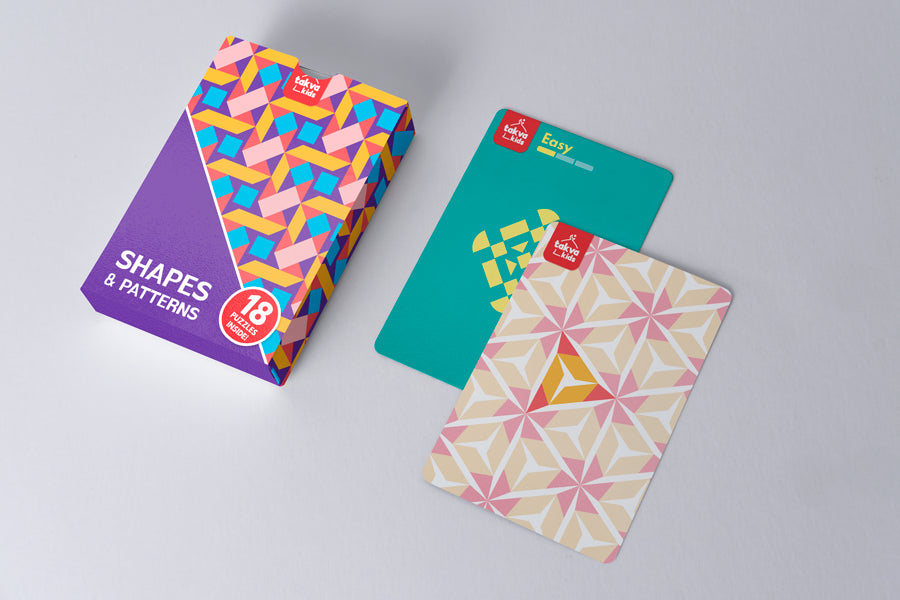 Shapes & Patterns Set
An early start to tessellation and Islamic geometry.With Easy to Hard levels, even the parents can have a go!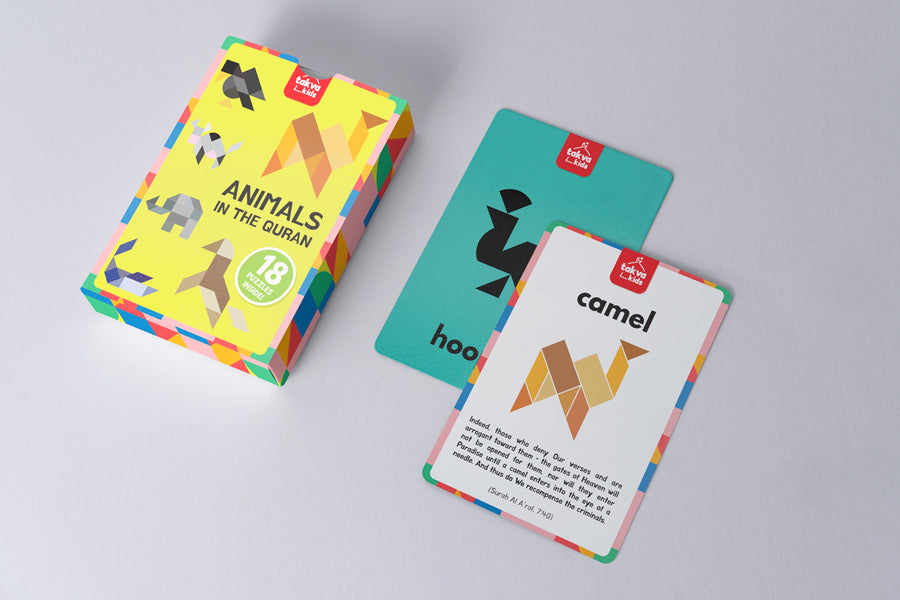 Animals in the Quran
Discover the animals mentioned in the Quran, with the verses mentioning the respective animals at the back of each card!